Planning for and Addressing Diminishing Capacity
Date:
Wednesday, May 17, 2023
Location:
University Club of Chicago, 76 East Monroe Street | 9th Floor Cathedral Room, Chicago, IL 60603
Speaker:
Kerry Peck, Peck Ritchey; Darby Morhardt, Research Professor for Cognitive Neurology and Alzheimers Disease; Ben Topp, Managing Director of Midwest Care Management Services Inc.; Moderator: Kim Kamin, Gresham Partners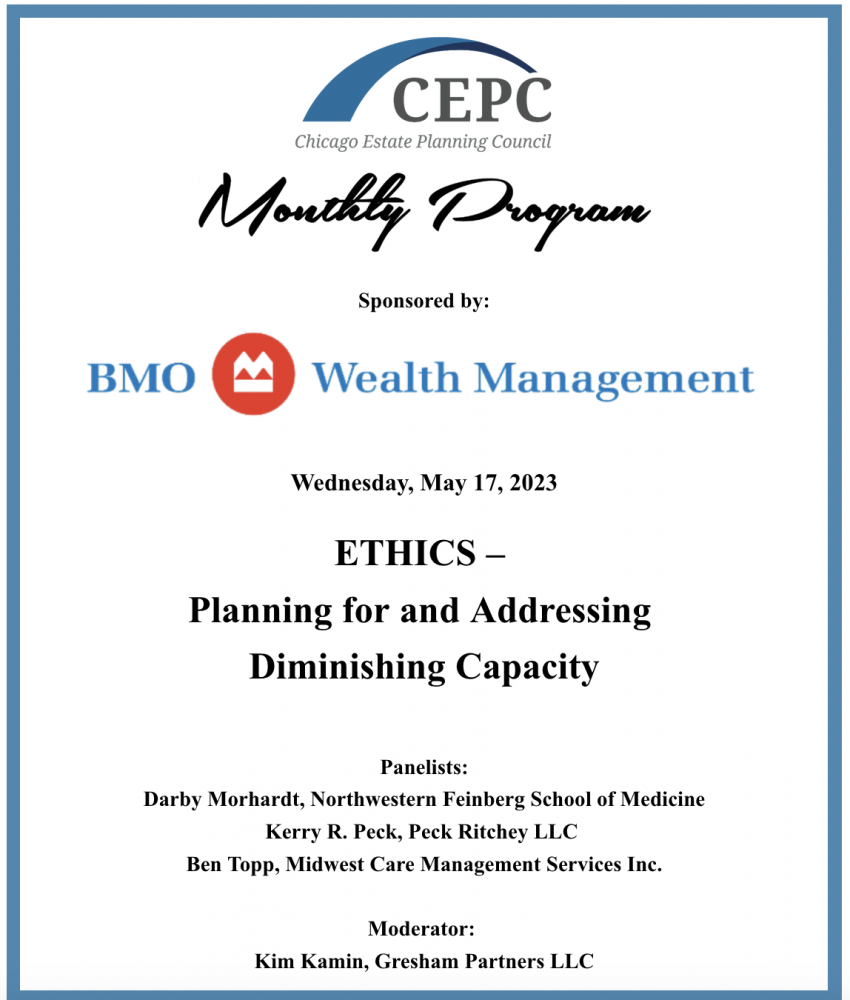 Approved for CLE P/R Mental Health/Substance Abuse credit, CPA and Insurance ethics credit; one general credit for CFP, CPWA and CTFA.
Online registration is closed. You may register on-site.