About Us
The Chicago Estate Planning Council has been an outstanding source of information about estate planning developments, analysis and techniques for its members since 1938.
Council membership is carefully selected from Chicago area professionals, and is comprised of attorneys, certified financial planners, certified public accountants, chartered financial consultants, chartered life underwriters, and trust officers-all pooling their knowledge and technical expertise for the advancement of informed estate planning.
The principal objectives of the Council are:
To foster a better understanding of the proper relationship among estate planning specialists from different disciplines and to bring those specialists together in one association;
to further the education of members and the public in matters of estate planning;
to encourage the highest standards of professional and ethical conduct.
AUSTIN FLEMING AWARD
The Austin Fleming Award is presented annually to a person highly regarded by practicing estate planners for their expertise in the field, and who has made a significant contribution to the improvement of estate planning practices.
Austin Fleming was trust counsel at The Northern Trust. A tireless innovator in the trust and estate legislation and education area, he was a tremendous believer in continuing education. Fleming gave a tremendous amount to the estate planning community. When he retired, it was decided to pay tribute to him by creating this distinguished service award in his honor. Mr. Fleming's contribution to legal scholarship and the development of the law in trusts and estates serves as a goal to be reached by all who practice in this arena.
Mr. Fleming's contribution to legal scholarship and the development of the law started as far back as 1929 when he co-authored an article for the Michigan Law Review on whether a judgment concludes non-partners of whose interests the plaintiff had no notice. Mr. Fleming wrote articles on various legal topics beginning in the 1920s and continuing through the 1970s. He contributed much to legal understanding and development over a long period of time.
Some of the topics on which Mr. Fleming wrote, such as apportionment of estate taxes and the varying standards of prudence applicable to fiduciaries, are as alive and significant for us today as they were when the articles were written.
Mr. Fleming received his undergraduate degree from the University of Michigan and also his JD in 1929. He served on the staff of the general counsel of the Office of Price Administration during World War II and joined The Northern Trust in 1945. While retiring from the bank's legal department in 1974, he continued as Of Counsel until his untimely death on January 1, 1979.
2023 Award Recipient - Anita M. Sarafa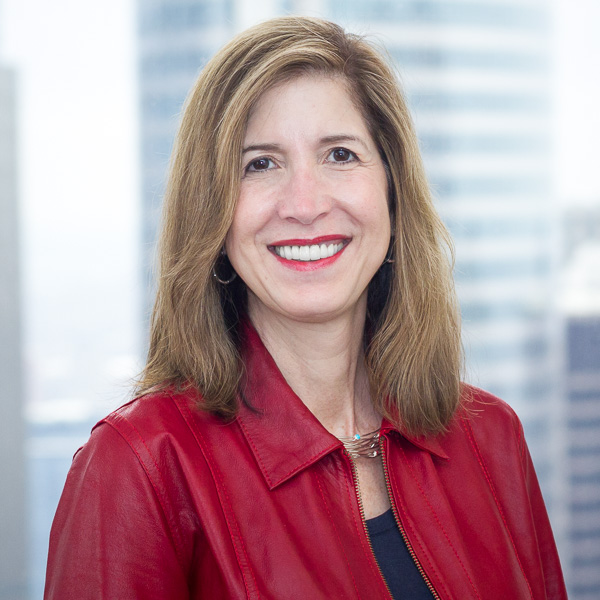 Anita Sarafa is a Managing Director and Midwest Wealth Advisor Team Lead in the Chicago office of J.P. Morgan Private Bank. Anita oversees a team of Wealth Advisors across the Midwest. She works with clients on their comprehensive estate planning needs and goals, including alternatives for tax-efficiently holding, managing and transferring their wealth to family members and charities. Anita is also a resource on family office formation, family governance issues, next generation education, and family meetings.
Anita speaks and writes nationally on topics related to sophisticated estate planning techniques, multi-state estate planning, charitable giving and tax planning, and has been featured in The New York Times, Dow Jones, Business Week, The Wall Street Journal, Barron's, The Chicago Tribune, CLTV and other local and national media.
Anita is admitted to practice in Illinois as an attorney and a fellow of the prestigious American College of Trust and Estate Counsel (ACTEC). She is past president of the Chicago Estate Planning Council, a 650 member professional organization, a planned giving advisory board member to the Ravinia Festival, a member of the Legacy Partners of the Ann & Robert H. Lurie Children's Hospital of Chicago and a member of the WTTW and WFMT Planned Giving Advisory Committee. Anita is also a current board member of the Chicago Botanic Garden. She is also the past president and treasurer of the Auxiliary Board of Northwestern Memorial Hospital.
Prior to joining J.P. Morgan Private Bank in 2000, Anita was a partner with the Chicago-based law firm of Winston & Strawn and a member of both its Trust and Estates and Corporate Departments. Anita earned her B.A. in Political Science from the University of Michigan and her J. D. from Boston University School of Law. She resides in Glencoe, Illinois, with her family and enjoys spending time at their home in Santa Fe, New Mexico.
2022 Award Recipient - Barry L. Finkelstein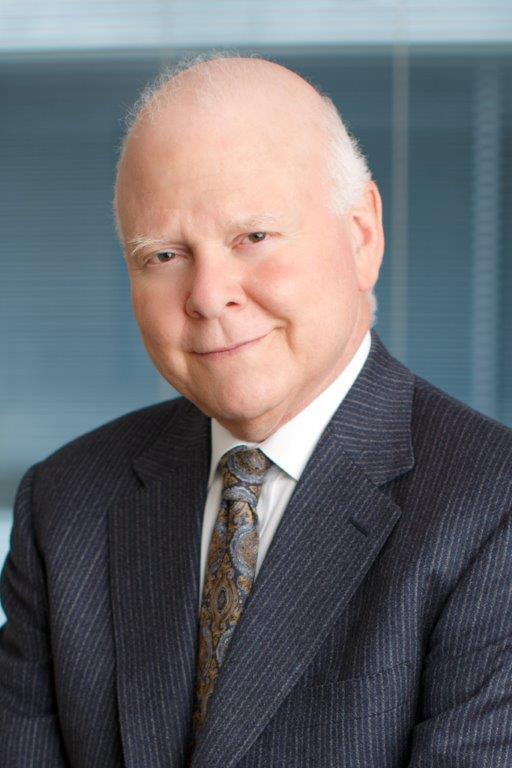 Barry L. Finkelstein is a financial advisor with New York Life, working with clients from all walks of life on their financial security, investment and retirement planning objectives and needs, including the funding of their estate planning objectives with life insurance plans.
Finkelstein represents New York Life and other leading insurance companies for a wide variety of life insurance, disability income insurance, long-term care insurance and annuity products. He is a Member Agent of The Nautilus Group, an exclusive team of tax attorneys and allied professionals supporting approved New York Life Agents, their clients and their clients' advisors; and he also represents Eagle Strategies, a Registered Investment Advisor and fee-based Wealth Management and Financial Planning Firm.
Finkelstein has Forty-four years of education and experience in the financial services field; and has a Master's of Science in Financial Services along with eight (8) financial planning designations, (including the CLU and CFP designations) representing 43 graduate-level courses in the field.
Finkelstein has served as president of both the Chicago Estate Planning Council and The Greater North Shore Estate and Financial Planning Council; on the Professional Advisory Committee of both the Jewish Federation and the Chicago Community Trust and was named to Forbes' list of 'America's 250 Top Financial Security Professionals.'
He has been approved by the University of Chicago to offer Financial Planning for their faculty and is a former College Professor with a Ph.D. in Comparative Literature
PREVIOUS AWARD RECIPIENTS
2021 Marguerite Griffin
2020 Suzanne Shier
2019 Christine Albright
2018 Brian T. Whitlock
2017 Thomas W. Abendroth
2016 Anne-Marie Rhodes
2015 David A. Handler
2014 Eileen B. Trost
2013 Susan T. Bart
2012 LOUIS S. HARRISON
2011 RICHARD M. HORWOOD
2010 WILLIAM C. WEINSHEIMER
2009 LANNY D. LEVIN
2008 ELLIOTT M. FRIEDMAN
2007 ROBERT I. URY
2006 ROBERT E. HAMILTON
2005 LYMAN W. WELCH
2004 KAREN K. MACKAY
2003 DAVID B. HIRSCHEY
2002 JUDITH W. MCCUE
2001 CAROL A. HARRINGTON
2000 HOWARD M. MCCUE III
1999 DONALD M SCHINDEL
1998 DONALD A. GLASSBERG
1997 J. TIMOTHY RITCHIE
1996 DONALD R. DANN
1995 JOHN T. HAYES
1994 ARTHUR W. BROWN, JR.
1993 MORTON J. BARNARD
1992 HERBERT J. DAVIS
1991 MARSHALL ZISSMAN
1990 CLAIREEN L. HERTING
1989 WILLIAM R. SUTTER
1988 JAMES M. TRAPP
1987 ADDIS E. HULL, III
1986 BYRLE M. ABBIN
1985 HUGO J. MELVOIN
1984 FREDERICK H. STITT
1983 WALTER R. DAHL
1982 J. GORDON HENRY
1981 WILLIAM K. STEVENS
1980 MILLARD J. GRAUER
1979 HARRY I. GROSSMAN
1978 JAMES N. ZARTMAN
1977 DANIEL M. SCHUYLER
1976 STUART A. MONROE
1975 JAMES M. CORCORAN, JR.
1974 AUSTIN FLEMING